Childrens' Classes
All current courses are timetabled in the class schedule and please visit our events page to view forthcoming courses and events. Price listings for our events and classes can be found here.
Who will benefit from these classes?
Both boys and girls from ages 6 to 11
No experience is necessary and no degree of flexibility is required
All pupils receive individual attention during a class to allow them to develop at their own pace
These classes will give students the tools and knowledge to achieve and improve yoga techniques in a safe learning environment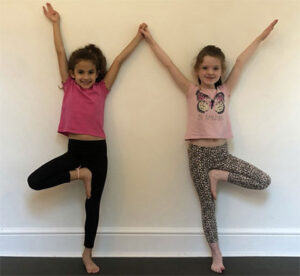 What is different about Iyengar yoga?
Iyengar yoga is fun, challenging and safe. The method is suitable from the age of 6.
The use of various props makes the impossible possible when learning the numerous yoga poses! Medical conditions are taken into consideration.
Is all yoga for children the same?
There are an increasing number of 'yoga' classes available for children but not all of them are based on well-researched, traditional yoga methods. Our classes are Iyengar yoga, both in technique and discipline and lay the foundation for continuing yoga into adulthood.
You will find:
Classes are planned and sequenced to build knowledge and skill levels
Students follow a structured syllabus
Classes include up-to-date knowledge and teaching methods
Students use props to help attain the correct posture and avoid strains and injury
Classes are fun, dynamic and challenging