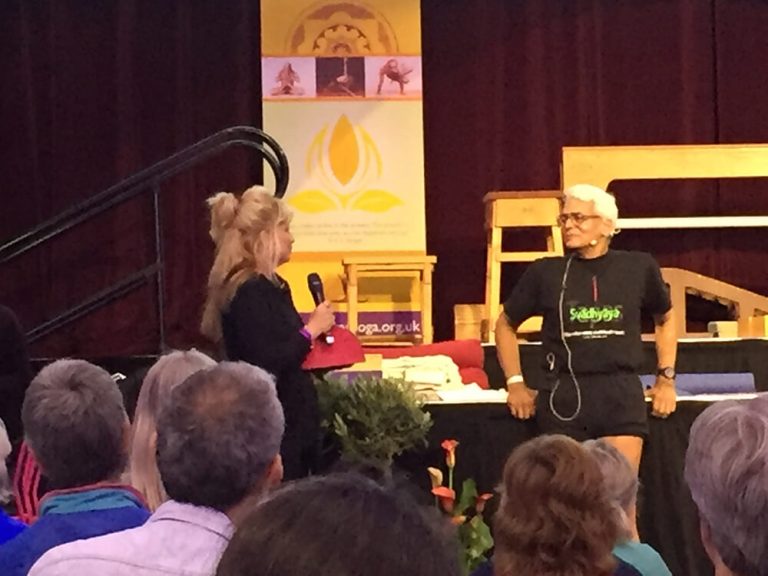 Jawahar Bangera recently taught the Iyengar Yoga Association UK Annual Convention at the ICC in Birmingham. The venue was superb and many first time visitors to Birmingham were impressed not only with the convention centre but in a regenerated Birmingham!
And as to the teacher…
I have known Jawahar many years through all the intensives we studied on, taught by BKS Iyengar in Pune back in the 80s and 90s. When, after 30 years of teaching Iyengar Yoga, I opened Iyengar Yoga Birmingham in 2002, Jawahar came to teach, what a fabulous way that was to celebrate. All the teachers and students loved his warm, enthusiastic teaching and keen eye for detail.
This year Jawahar was in Birmingham with a much larger audience and I was very keen to introduce him to my trainee teachers so they could experience a teacher from India who was one of Iyengar's closest and most dedicated longtime students.
All the trainee teachers booked a place and have told me how much they all loved it! Please come back soon Jawahar! Below is a photo of Jawahar, me and some of the trainee teachers.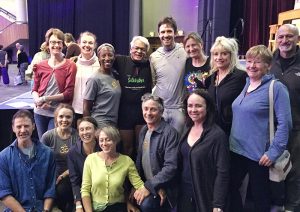 One of our favourite quotes of the weekend was about those who give up iyengar yoga – Jawahar said ' people don't give up yoga – yoga gives them up!'. With teachers like Jawahar around iyengar yoga won't be giving us up anytime soon we hope!
Louise, of the trainee teachers said of the Convention "What a fantastic Iyengar Covention in Birmingham. We are so lucky to have experienced Jawahar's impeccable teaching. He had us all working deep in the postures on the movement of the outer skin and skeleton. Compassion and friendliness equals contentment. That says it all. Peace Peace Peace.