Book a class
Click "Book Now" to book a class.
The deadline for booking any class is 8am on the day of your chosen class.
Please declare any medical conditions with your teacher prior to booking any class.

Price List from January 2023
Beginner Level and Mixed Ability Classes
£12 Live or Online (Online with Jayne's classes only)
Pre-book only
2 hour intermediate Classes
£14 Live or Online (Online with Jayne only)
Pre-book only
Medical Classes
£75 for 5 week course or £20 weekly
Pre-book only
Teachers Advanced Class
£18 Live or Online
Pre-book only
Foundation Course
£65 for 6 weeks or £45 for 1 hour class
Pre-book only
Private Tuition in person or online
£60 per class
pre-book only and payment non-refundable if cancelled less than 24 hours before.

Events
Foundation Course with Clare Preston Friday evenings
Start Date: 24/02/2023
End Date: 31/03/2023
Start Time: 5:15 pm
Finish Time: 6:15 pm
Cost: £45 for 6 week course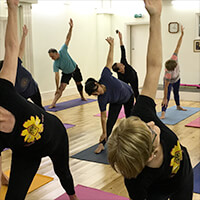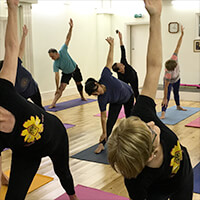 A six week complete beginners course giving the basic introduction to Iyengar Yoga. Helping keep fit, staying healthy and being able to deal with stress. The course is taught by Clare Preston. To book a place please contact clarepreston@virginmedia.com
Easter Intensive course with Jayne Orton
Start Date: 07/04/2023
End Date: 10/04/2023
Start Time: 9:30 am
Finish Time: 3:30 pm
Cost: £195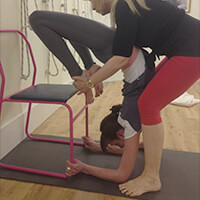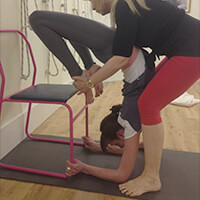 The Annual 4 day Easter Intensive this year is for intermediate students, trainees and teachers and will cover deep and intense work on Asanas, Pranayama and philosophy
Daily Timetable :
Friday – Monday
9.30-3.30pm with a break mid-way each day for tea and snacks.
To book a place please send £195 to :
Jayne Orton Yoga Ltd.
Sort code 20-08-64
Account no: 83532151
Foreign students:
Swift Bic: 83532151
Iban: GB31 BUKB20086483 5321 51
Confirmation of your place on the course will be confirmed upon receipt. Please give your name as the reference
Level 2 Training Weekends for Teachers with Jayne Orton
Start Date: 12/05/2023
End Date: 14/05/2023
Start Time: 12:00 pm
Finish Time: 4:45 pm
Cost: £145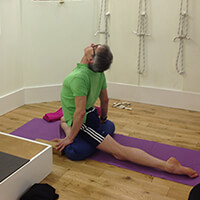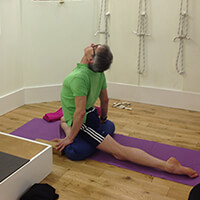 A weekend for level 1 Iyengar teachers who wish to work upon level 2 asanas & pranayama and eventually go towards assessment. The weekends scheduled in 2023/24 will also include deeper study of Pranayama and Patanjali philosophy
Timetable:
Friday 12-4.45pm
Saturday 1 -6.30pm
Sunday 12.30-4.45pm
Future dates in 2023:
8th to 10th September 2023
8th to 10th December 2023