Class Schedule
Monday
10:31 am - 12:00 am
Mixed ability inc beginners
Elaine
5:45 pm - 7:15 pm
Beginners
Andrew
7:30 pm - 9:00 pm
Mixed ability ( no beginners)
Andrew
Tuesday
10:30 am - 12:30 pm
Intermediate level 1
Jayne
1:00 pm - 2:30 pm
Beginners
Andrew
5:45 pm - 7:15 pm
Beginners
Andrew
7:30 pm - 9:00 pm
Mix ability (CLASS FULL)
Jayne
Wednesday
10:30 am - 12:00 pm
Beginners
Andrew
5:45 pm - 7:15 pm
Beginners (CLASS FULL)
Jayne
7:30 pm - 9:30 pm
Teachers Class - Advanced Level
Jayne
Thursday
1:00 pm - 2:30 pm
Beginners (CLASS FULL)
Jayne
4:45 pm - 6:15 pm
Medical class -10 wk course starting 27.9. Pre-book only . No drop in
Jayne & Assistants
6:30 pm - 8:30 pm
Intermediate level 2
Jayne
Friday
10:00 am - 11:30 am
Mixed Ability (term time only)
Natalie
5:15 pm - 6:15 pm
New Foundation course starts 28th Sept. (10wks) pre-book only
Clare
6:30 pm - 8:00 pm
Mixed Ability (including Beginners)
Clare
Saturday
10:30 am - 12:00 pm
Mixed ability ( no new beginners)
Andrew
Sunday
10:00 am - 12:00 pm
Intermediate level 1
Andrew
5:00 pm - 6:30 pm
Beginners
Andrew

Price List 2017-2018
Beginner Level and Mixed Ability Classes
£9 drop in or £75 for a consecutive set of 10
2 hour Classes
£12 drop in
Medical Classes
£150 for a 10 week course
Pre-book only.
Teachers Advanced Class
£12

Events
NEXT Patanjali Yoga Sutras Study Group
Start Date:

27/09/2018

End Date:

26/07/2018

Cost:

£12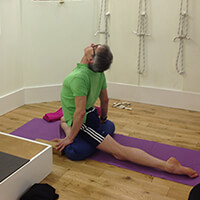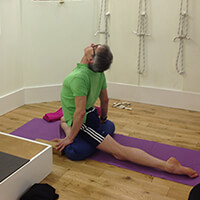 Pranayama/restorative class followed by a study of the Yoga Sutras of Patanjali.
These are once monthly sessions held  the last Thursday of every month for all Intermediate students of Iyengar Yoga  only where we will study the text and meaning of the Sutras and their relevance to daily life. Led by Jayne Orton
Followed by tea & biscuits to meet your fellow yogis
YOGA WEEKEND WITH UDAY BHOSALE
Start Date:

25/08/2018

End Date:

26/08/2018

Start Time:

10:00 am

Finish Time:

4:00 pm

Cost:

£45 per day or £80 for the weekend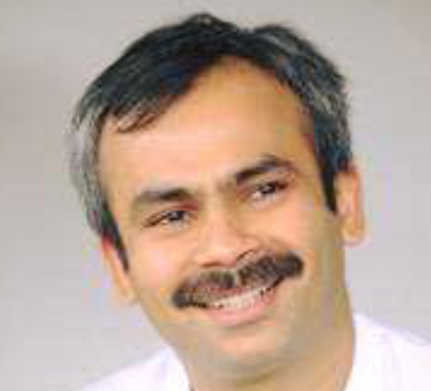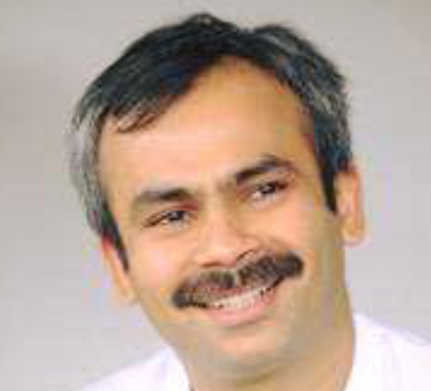 An exciting Weekend  of yoga with guest teacher Uday from Pune, India. For all levels of student and teachers  with experience of Iyengar Yoga.
Saturday 10-4pm
Sunday 10-4pm
each day will have an hours break for tea and snacks provided .
Cost is £45.00 per day or £80 for both days. Prebook only . Please email info@iyengaryoga.uk.com or book in person at the Institute 
NB:  FOR A COMPLETE LIST  OF JAYNE ORTON'S 2018/19 UK & International workshops /Training days & Therapy workshops :PLEASE EMAIL:
admin@iyengaryoga.uk.com
Professional Development day for teachers
Start Date:

20/10/2018

End Date:

20/10/2018

Start Time:

1:00 pm

Finish Time:

7:00 pm

Cost:

EVENT NOW FULL
'how to teach supported backbends'
Moderator : Jayne Orton