Online Classes
Due to the Corona Virus the Institute is closed for the time being.  We now offer online classes for our regular students and others experienced in the practice of Iyengar yoga with a qualified teacher. These classes are all mixed ability so it is expected that you have already learned the basics.
You will need a PayPal account to subscribe to these classes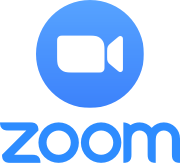 Join us online with Zoom!
Download the free Zoom APP to join the online classes. Please familiarise yourself with the Zoom App on your chosen device. This will help you to make the best of your online classes.
Your Zoom link will be sent 30 minutes before the class time. You will hear the teacher, but you won't see them until the class start time.